The Steps that Smart Sellers Take to Generate Multiple Offers
Buyers will beat you up on price and concessions, but it is amazing how much people are willing to pay when the situation turns competitive. It is a hot market right now and selling your house isn't overly difficult. However, selling for the highest amount possible in the least amount of time requires more than access to the MLS.
Soliciting a multiple offer situation is far and away the best way to get the most money for your house. Here are the steps that we take to make it so that our sellers accomplish their financial goals:
1) Preparing your home for market
If you are hiring a Realtor to sell your home, make sure that they coach you on what projects will have the highest return on investment and which small touches will differentiate your home from the competition. Many people choose to list their home "as-is." Listing as-is should be an option that you choose, not just "the way" because your Realtor told you to get the house listed quickly. Differentiating your home is how you will get more buyers that saw your house online to want to schedule a showing. Small repairs to improve curb appeal and make your home show at a 10+ can be done cheaply. Others are not as inexpensive, but give huge returns on your investment. You don't have to differentiate on price. If your house presents better than the competitors, you are more likely to see multiple offers.
2) Make it beautiful. Really, really beautiful
After you have completed the small home make overs, make sure to stage the property. I give all of my seller clients an 82 point staging and repairs checklist and personally advise you on staging. Please put effort into showing off your home's unique space. Sometimes this requires moving furniture around or putting some furniture into storage.
You shouldn't have the slightest bit of trust in your potential buyers. They very likely will have trouble picturing themselves living in your home unless you help them. Present each room in a way that will make it easy for buyers to picture themselves in this house that they will ultimately fall in love with. And of course, declutter and clean.
Professional photos should be the norm, not the exception, in this industry. Unfortunately, that is not the case. We hire professional photographers to take our photos, including twilight photos.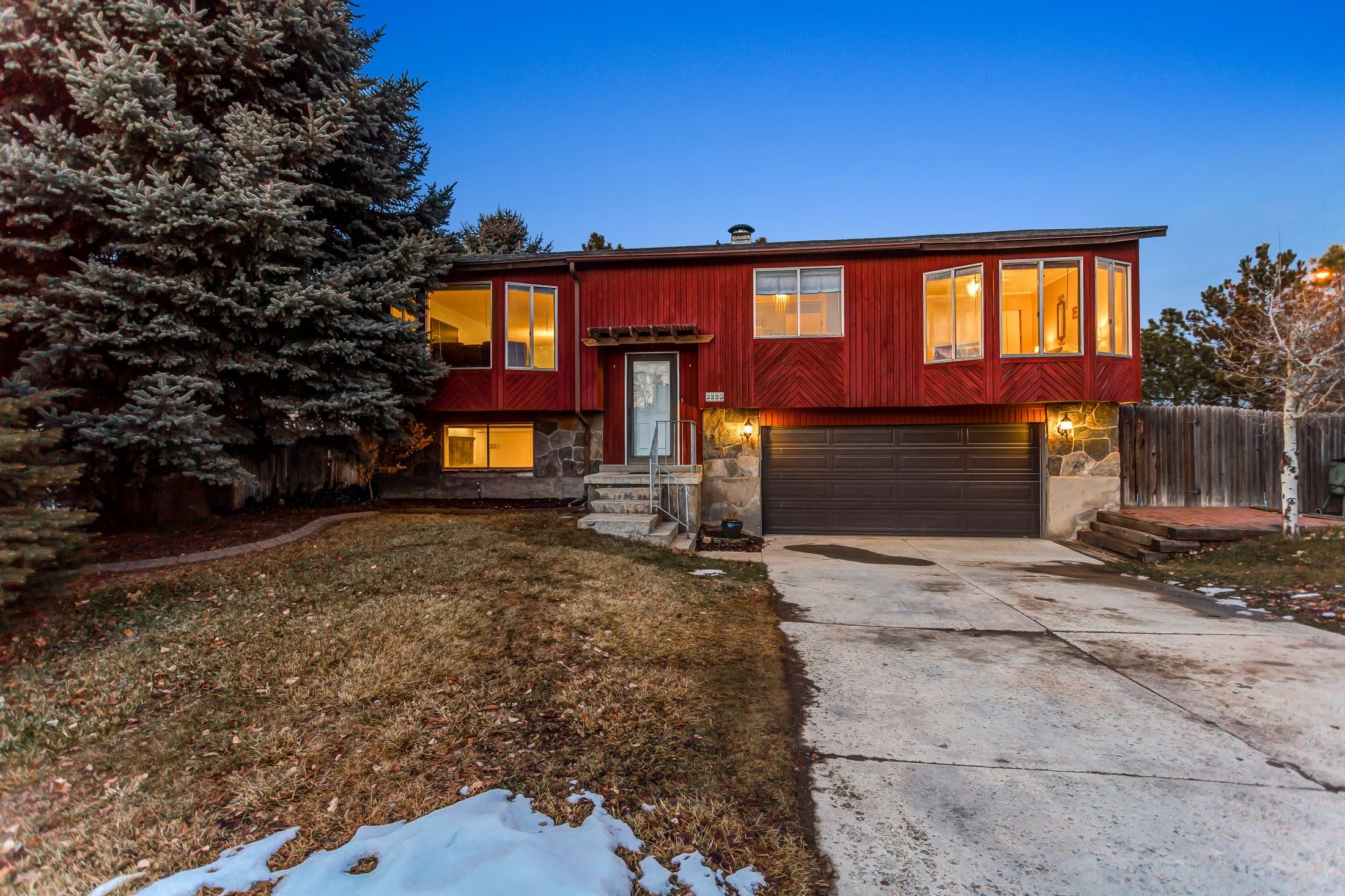 I love twilight exterior photos.
3) Price at the right price
OK, it is a hot market. Keep in mind that today's buyers are educated. Value is based on what other buyers have paid for similar products recently, and everyone has the same access to the information that you will use in your pricing strategy. Pricing significantly above market (in fantasy land) will result in your house sitting on the market for an extended period of time. Don't just assume that offers come in at a certain percentage under list price and price accordingly.
4) Targeted social media advertising
With advertising, first thing is first, you have to reach as many eyes as possible. These days, real estate is an online marketing game. Create demand by reaching audiences that are not yet showing intent by searching on online search portals. There are scientific concepts in presenting advertising copy, but at the very least you should be reaching tens of thousands of people through boosted (paid) social media advertising. Every agent will tell you that they have a Facebook ad strategy. Make them clearly explain what they do with this. How many people will their social media ads reach? What audience are they targeting? How many leads do they plan on getting? Posting a recent listing to your friends and family is not a social media campaign.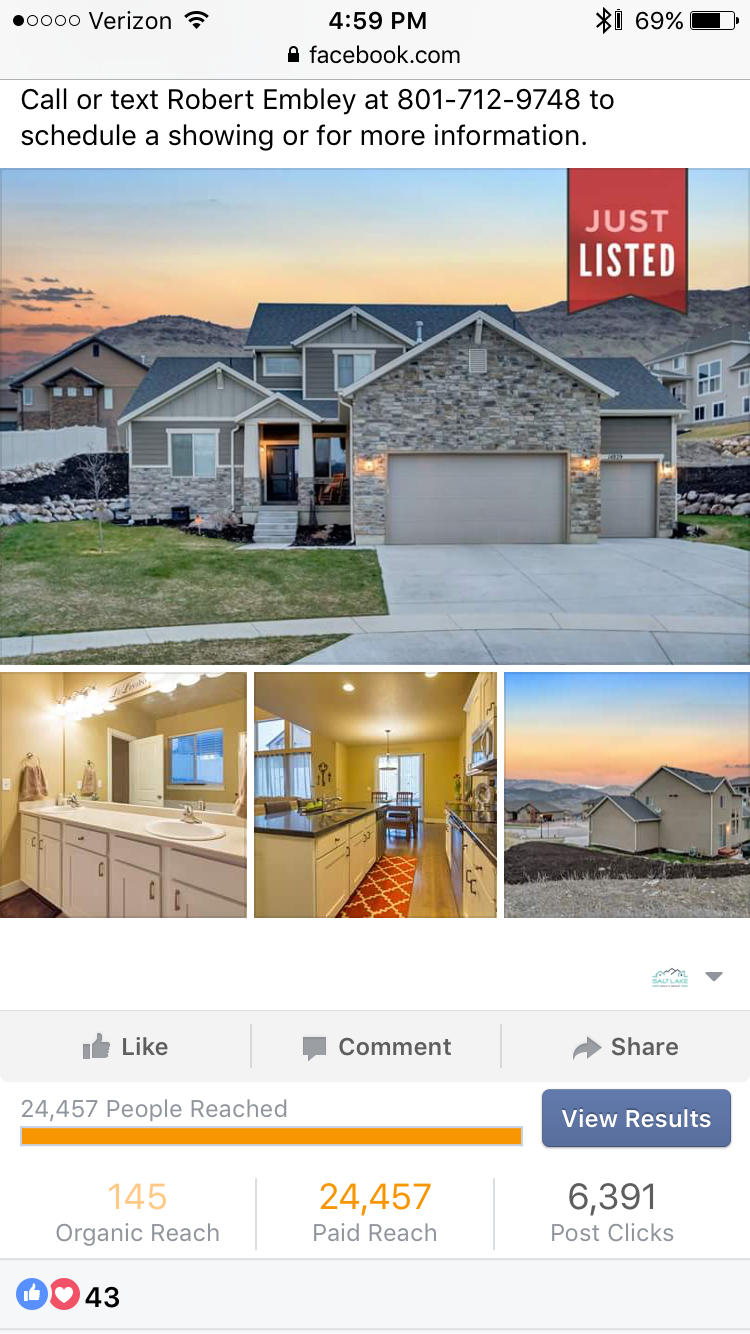 5) Post the listing everywhere
Again, reach every single person that is looking for homes in your neighborhood and price point. We post on 82 different search portals and all broker/agent IDXs. Most buyers find their next home online. Syndication is a great thing. The MLS is an extremely important tool in getting your home sold, but it is no longer the only tool that we have.
6) Ideally, post as "active" on the market on a Friday
Some people say that listings posted on Fridays get more immediate traffic. I don't agree. However, there is method to my madness for posting on Friday. Potential buyers for your house are going to want to see it no matter what the timing looks like. What listings do people scramble to go see quickly? The hot new listing. You should front end stack as much marketing as possible to solicit a multiple offer situation in the first week on market. When your house comes on the market on that special Friday, I don't care if your potential buyers are bumping into each other because so many people are touring the house as soon as it comes on the market. Spiked interest is a good thing for you. Most offers give 24 hour response times. We don't respond to offers on the weekends. We want multiple offers during the first 72 hours on the market rather than having to respond quickly to the first offer that arrives on Saturday.
Make sure that the broker or agent that you hire has a system to sell your house quickly and for the highest amount possible. Don't give your buyer the upper hand. If one of the buyers that wrote an offer on your house says that they need some concession or lower price or they are going to walk, your answer is "we have 3 other offers to choose from that have all received our call for highest and best."