5 Reasons Real Estate Deals Fail
So it's a hot market and your house went under contract in a week. Very exciting stuff. A week or two goes by, your buyer orders a home inspection, and a couple of days later the buyer's agent emails you a repairs request demanding that all sorts of repairs be completed before closing.

This isn't just likely to happen, it WILL happen. Myself included, being able to negotiate repairs is part of how us agents and brokers articulate our value to our buyer clients.
But wait a second, closing is just a couple of weeks away. The buyer that you loved oh so much before is now the biggest A hole in world to you and your initial reaction is to tell them where they can stick their repairs request after giving them a very deliberate finger gesture.
Well after seven plus years in the trenches of marketing and selling homes I can tell you that is not always the best approach. Egos run high in large transactions and buyers will cancel offers even when it is against their interests. Assuming a firm commitment just because a home inspection and appraisal are already paid for is not the smartest assumption to make.
Here are some of the major sticking points that are the most common issues.
1) Roof
2) Leaks
3) Electrical
4) Cracked or damaged windows
5) Missing safety items like smoke detectors
Now we can talk all day about how to negotiate these repairs requests into something a bit more reasonable, but that is a reactive rather than a proactive approach.
Home inspections always come back with red flags. In all honesty, I tell my buyer clients that home inspections are negotiating tools first, and educational about whether you actually want to buy the house second. It is a second round of negotiation or a second bite of the apple depending on how you like to say it. A house is a big machine with lots of moving parts. The proactive approach is to know what the buyer is going to find. Most buyers value perceived defects at a higher value than their actual repair price. Suddenly that section of roof that could easily be fixed with those spare shingles in the garage is the some sort of unforeseen mega disaster. The minor issue is now a problem and the buyer wants you to re-roof the house or they are going to cancel under due diligence. Fixing a minor issue in advance would have saved you a lot of money, heart ache, and possibly the deal. The way to find out about these issues is to get a home inspection.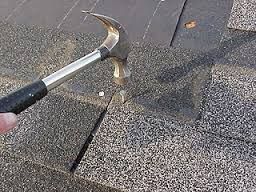 A pre-list inspection will alert you to safety issues in your home before any potential buyers discover them. You can decide what you want to fix, and can get estimates for actual repair price, not the buyer's perceived price. Buyers often don't actually know how much things cost and they often blow small issues way out of proportion. They will demand concessions that are much higher than the repair costs of the perceived defect or even cancel their contract. The benefit here is that we limit/eliminate post contract re-negotiation.
On every one of my listings I provide complementary pre-list home inspections. Complementary as in I pay for it. You don't have to fix every item that comes up, but you can pick and choose the major items that may be rather easy to fix. You are likely going to have to fix these items before closing so why not fix it cheaply and on your schedule rather than crammed into that last couple weeks before closing when you have enough on your plate with that upcoming move.
---
Selling a home for the highest amount possible in the least amount of time requires more than access to the MLS. Experience matters. I would love to hear from you. Call or text me at 801-712-9748 or SCHEDULE A CALL.
We will calculate how much money YOU will walk away with IF you sold your home ...